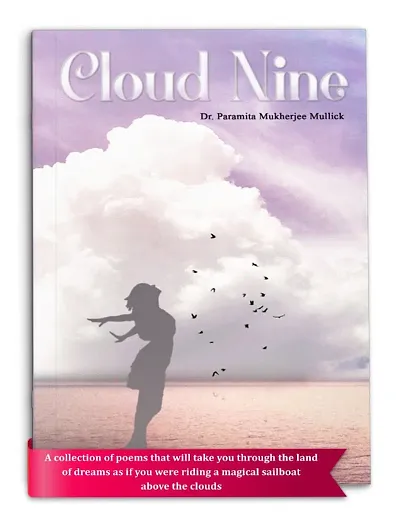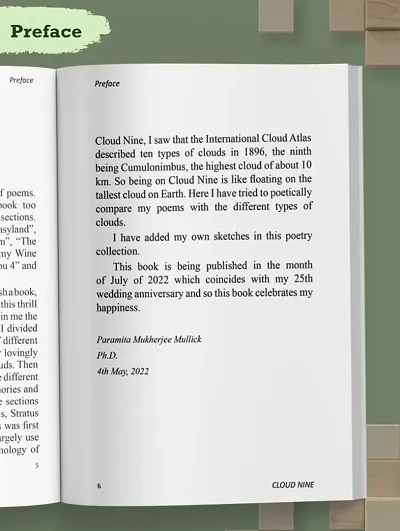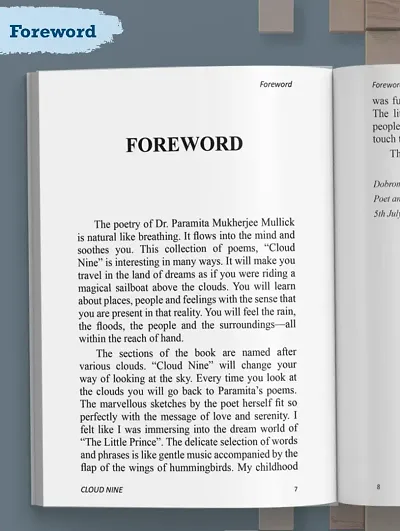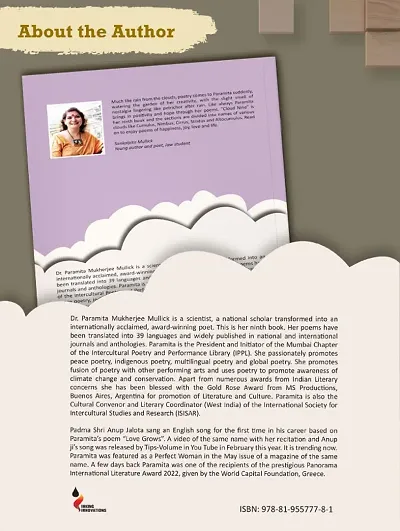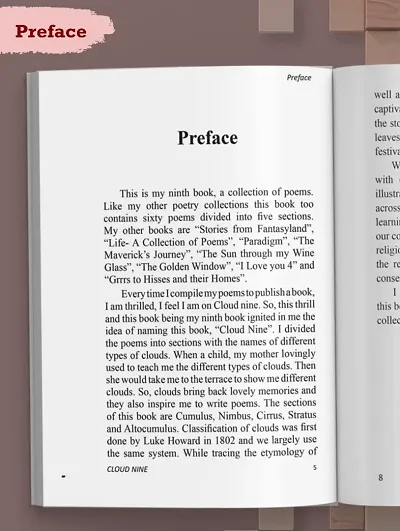 Cloud Nine - A collection of poems on places, people, and feelings that make you feel like you are there.
₹170

Product Details
Country of Origin: INDIA
Product Description
Every time I compile my poems to publish a book, I am thrilled; I feel I am on cloud nine. So what better name could I have chosen for a collection of poems that celebrates my happiness? Cloud 9 is my ninth book. With sections divided into names of various clouds, immerse yourselves in a world of nostalgia, joy, love and life!
Delivery & Return Details
Delivery: Delivery : Within 6-8 business days
Return: Within 7 days of delivery. Free reverse pickup. Full refund