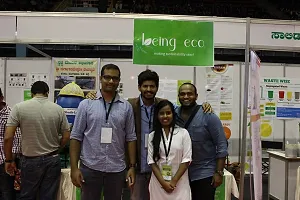 Services : Composting & Waste Management.
Member Since : Oct, 2015
Trying to save your city from the garbage mess and profit from it at the same time? Being Eco is a start-up based in Bangalore, promoting sustainability. Turn your kitchen waste to organic compost using our trademark CompAdd. Use this compost to grow your own veggies at home..... Its easy as pie. Ask us how.... Like our page on Facebook for our latest updates.
PROCESSING. PLEASE WAIT...