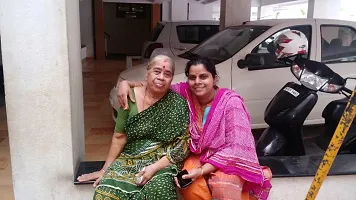 Pioneer Classic Apartment, Murugeshpalya, Bangalore
Advikaa Incense sticks are made from ethically sourced raw materials which are Eco-friendly and natural.  The Incense sticks are Hand Rolled, Eco-Friendly, Natural Raw Materials, Natural Fragrance, Creates Healthy & Positive ambiances, Recycled Paper Packing, Cottage Industry Products & Fair Trade Practices, Non Allergic (No headaches, throat choking, eye irritation, nose blockage, etc.). The above features enable a healthy atmosphere when it is lit due to its natural qualities.  Apart from home and temples, it is recommended for meditation, spa, recreational places, etc. which requires a pleasant, healthy and positive ambiance. Advikaa is available in 6 different aromas viz. Vanilla, Rose, Sandal wood, Aloe Vera, Lemon grass and Jasmine.
PROCESSING. PLEASE WAIT...