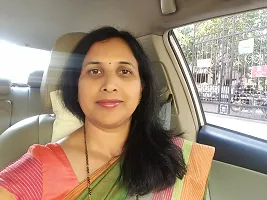 Mumbai Bangalore Highway, Warje, Pune
Wellness n Fittness Coach
Products : Food and Gourmet
Member Since : Jun, 2016
We are World No. 1 company in wellness industry. Helping people for good health, fitness and Best Nutrtion.
Hello, This is Swati , working for Herbalife International, world's no. 1 Nutrtional company. We are commited to change people's life Healthwise.  From last 9yrs we r  Helping  people to get rid of obesity... *key Areas--* -General Health n wellness for Everyone - Post Delivery Weight loss - Diet planning - Wellness Education - Weight loss, Weight Gain - Weight Maintance Program -  Exercise Guidence - Child Nutrition - Targeted Nutrition like Calcium, Omega 3.  If you know anyone who wants to lose or gain weight n stay healthy or need our help for any of the above... please  feel free to share our  contact no. Regards Swati Bhombe - 9011050390  "CHANGING PEOPLE'S LIFE!!"
PROCESSING. PLEASE WAIT...